Company Profile

We are all about music, communication, entertainment and empowering the people and companies who create it.
Our end-to-end approach to brand success remains key to our priorities today. We connect brands building commercial audio/video products with retailers, contractors, installers and end-users as varied as churches, airports, conference rooms, stadiums, night clubs, studios, restaurants or just people listening to or making music. This holistic approach gives our brand partners a competitive edge and long-term confidence.
We're big and full-service, but it doesn't feel that way thanks to our division-level specialization.
Each of our 12 divisions specialize in a specific market segment. Each division is passionate about a tightly focused area of business and has a team that lives and breathes it.
That specialized front-end at the division-level is backed by the unmatched economy of scale of the Exertis | JAM operations network. This perfect pairing of the personalized service that our specialists in each division deliver to our customers, with the speed and cost benefits of the scale of our fulfillment support, is the Exertis | JAM difference.
Our steady growth and strong position in the marketplace has us perfectly positioned for the fast-paced evolution of distribution ahead.
We are committed to continuing to uniquely support our brand partners, the industry sales channels and the passionate creators in the music, communication, and entertainment markets.
An Exertis Company
We are part of Exertis, an industry leading distributor of technology products and specialist services. Exertis/DCC is a FTSE 100 company. When you work with Exertis | JAM, you benefit from the massive scale of this global enterprise, while still getting to work with the people that will ensure your success.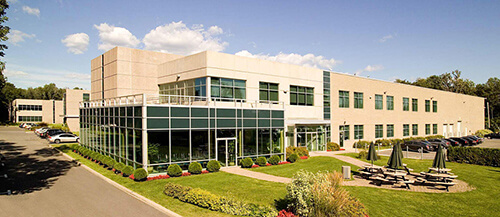 Milestone Timeline
1972
Jam Industries formed in Montreal, Canada, with its first division Erikson Music
1980
Coast Music acquired expanding Jam's MI footprint
1990
Erikson Pro Audio moved Jam into the Pro Audio, Video and Lighting space
1991
Erikson Consumer and  American Audio Video formed advancing Jam into Consumer Electronics
2000
Music Industries acquired taking Jam into the US market
2001
American Music and Sound formed to serve Jam's Pro Audio partners in the US
2005
US Music acquired, expanding Jam in the US and internationally with brand ownership like Washburn, Oscar Schmidt and Randall
2014
Davitt & Hanser, the oldest M.I. distributor in the United States, acquired
2015
KMC and B&J Music acquired further expanding Jam in the US and globally - as a distributor and brand owner. Jam becomes the largest MI/Pro distributor globally
2018
Jam acquired by DCC (a FTSE 100 company based in Ireland) joining the Exertis global family of technology distributors – allowing Jam to accelerate its acquisitions and global footprint
2020
The Music People (TMP) acquired, adding to the pro audio distribution capability and ownership of OnStage – the largest stand line globally